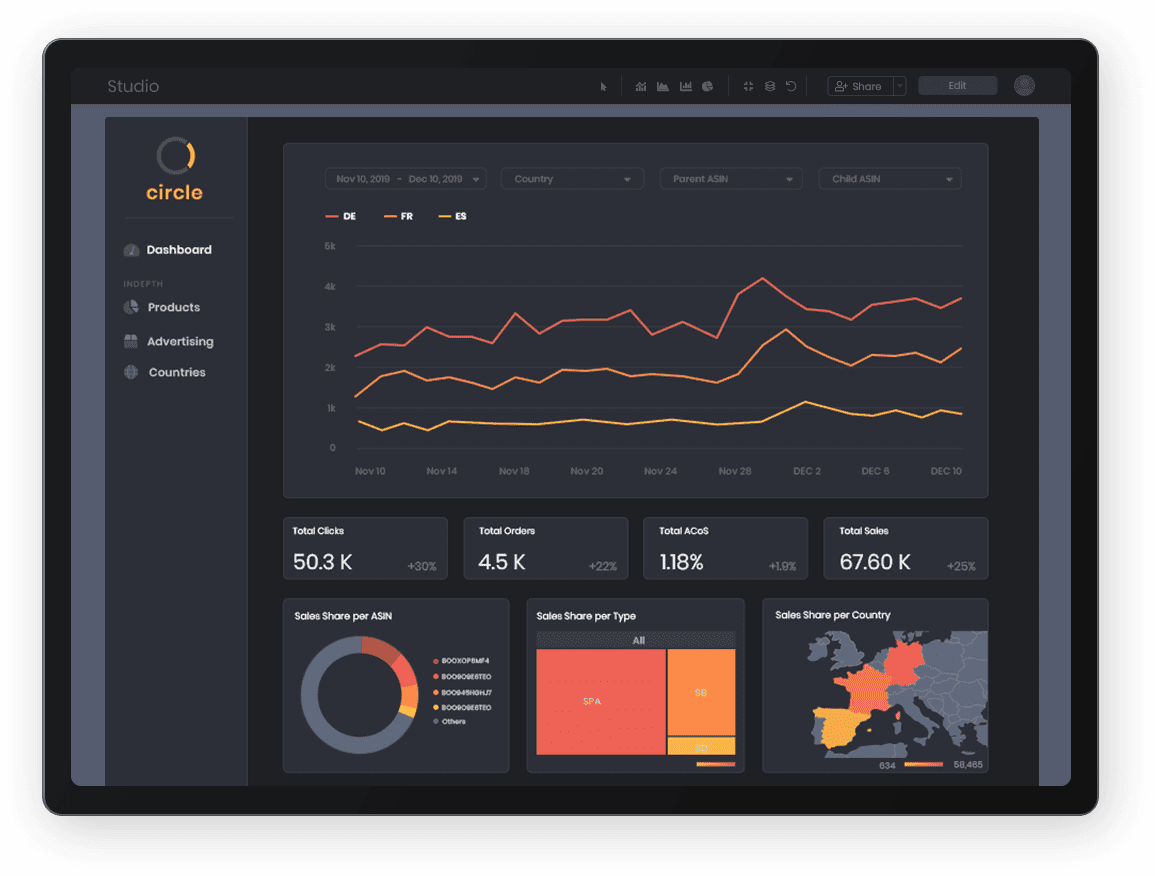 Convert raw data into

practicable insights. Request now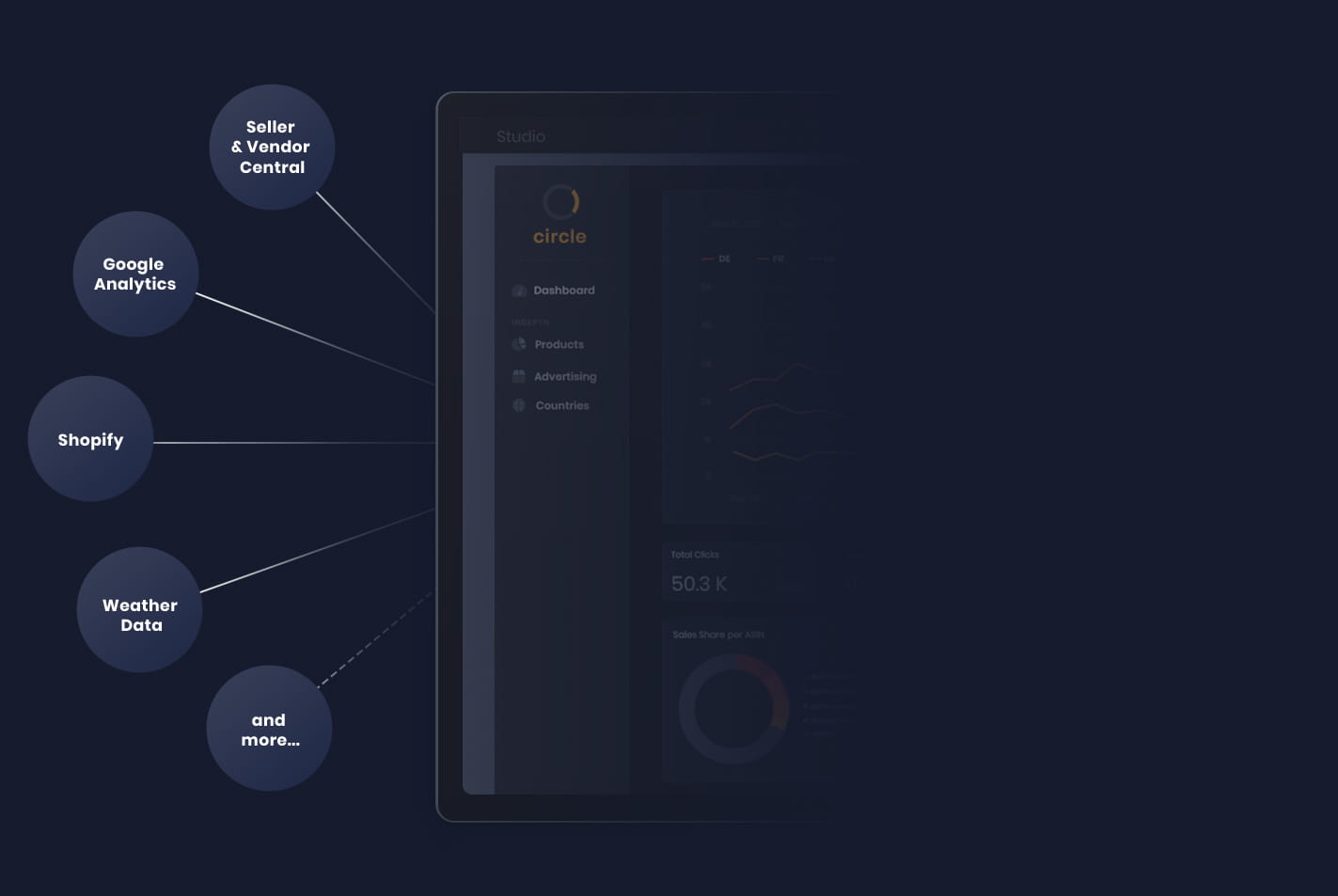 Access all data from Amazon in one place
to combine organic and advertising data.
Whether data from Seller or Vendor Central, Google Analytics, Shopify or any other external source - in your individual dashboard all data is bundled and available.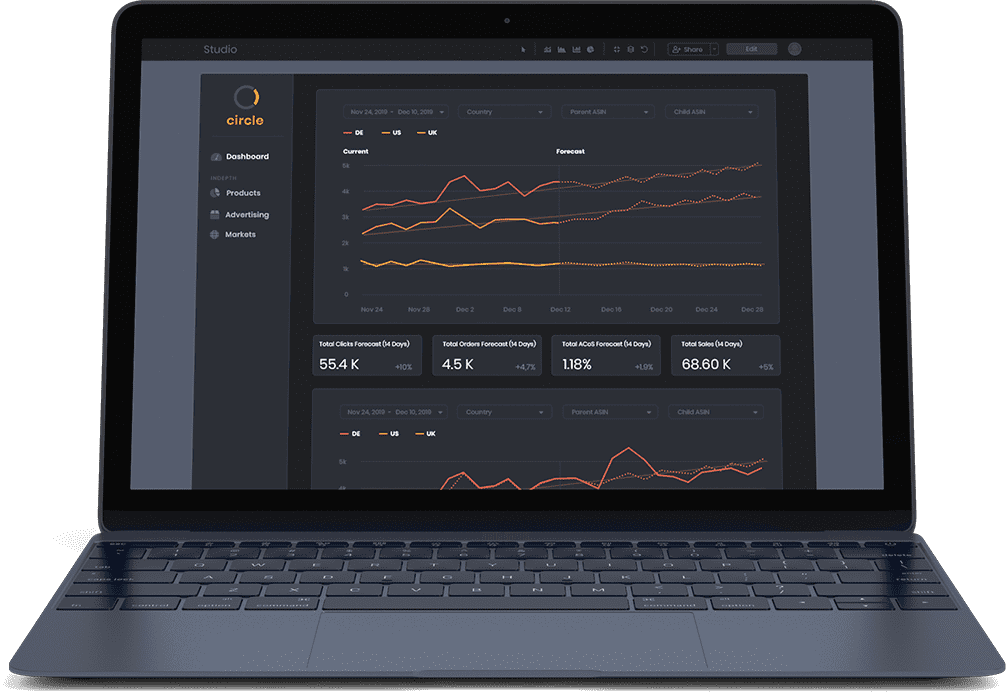 Visualize and forecast your data to

identify trends and prevent running out of stock.

Recognize changes in performance figures at a glance. This allows you to react to trends and, for example, adjust stock levels or marketing activities at an early stage.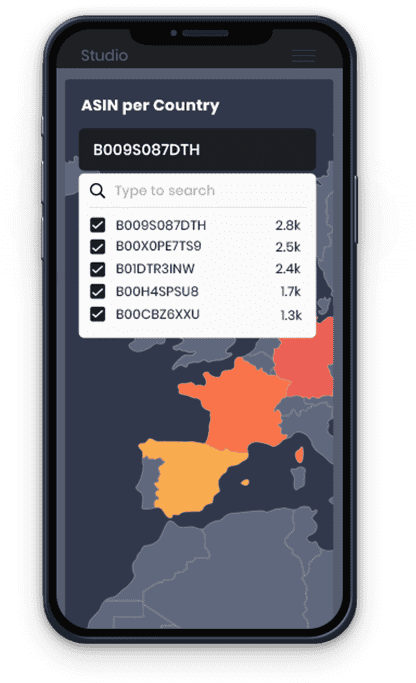 Filter from product to marketplace and

see where your sales come from.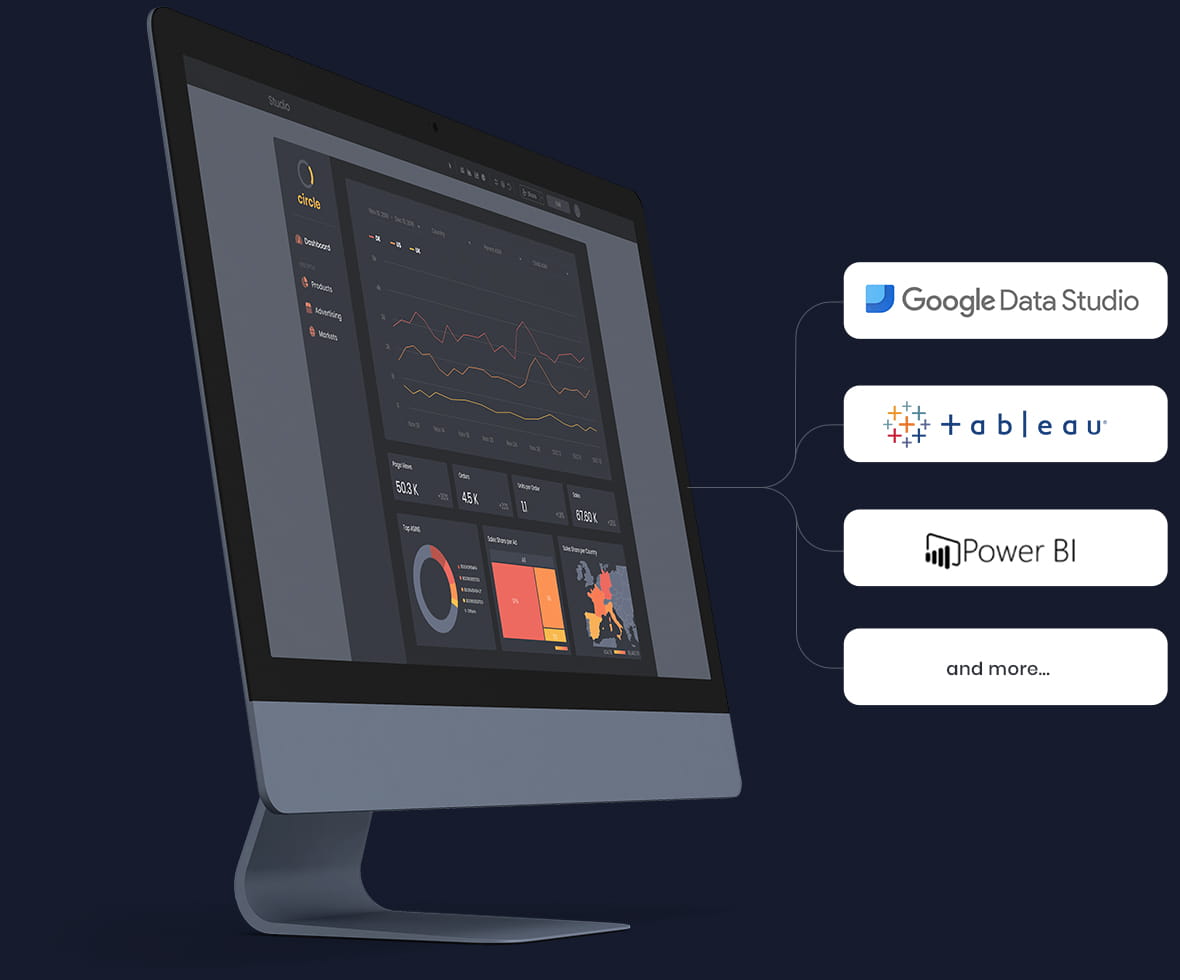 Implement the tool of your choice, like

Google Data Studio, Tableau, PowerBI etc.

to create your own individual dashboard.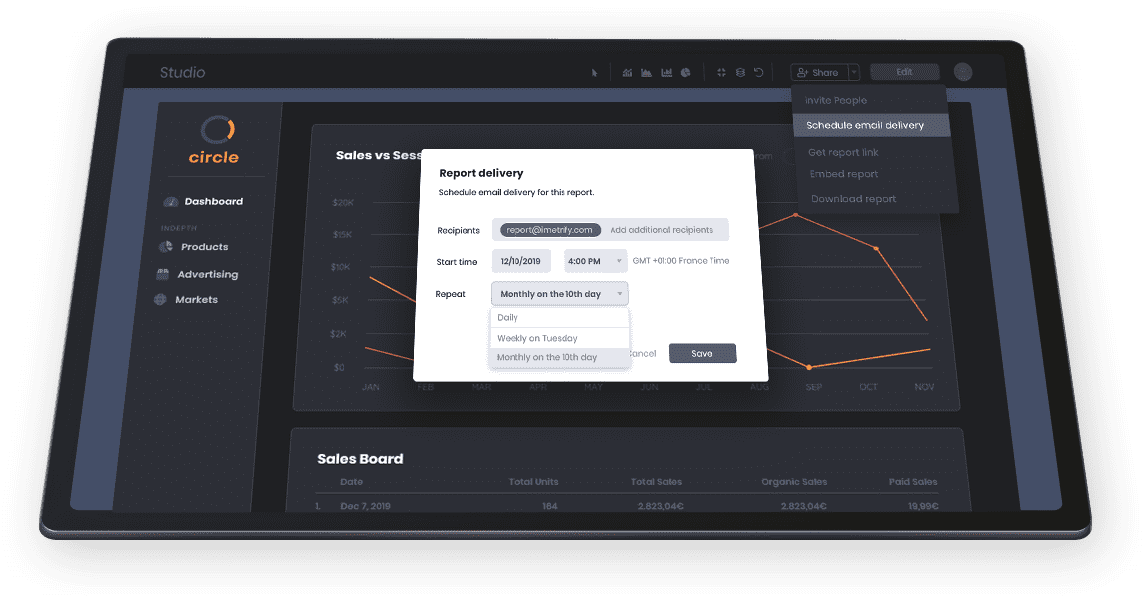 Export as CSV or PDF,
share with colleagues and white label data reports as agency.
With just one click, you can download your desired key figures and values in vivid graphics and tables as PDF files and send them as customized reports to other decision-makers or use them for presentations.
More Integrations:
Coming Soon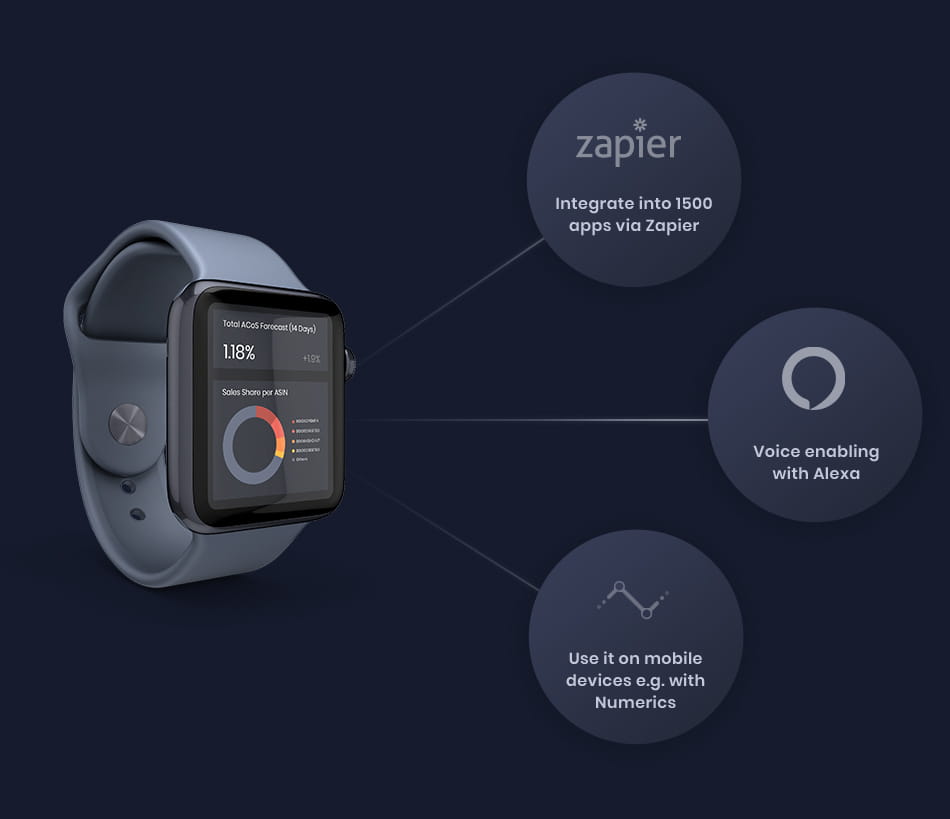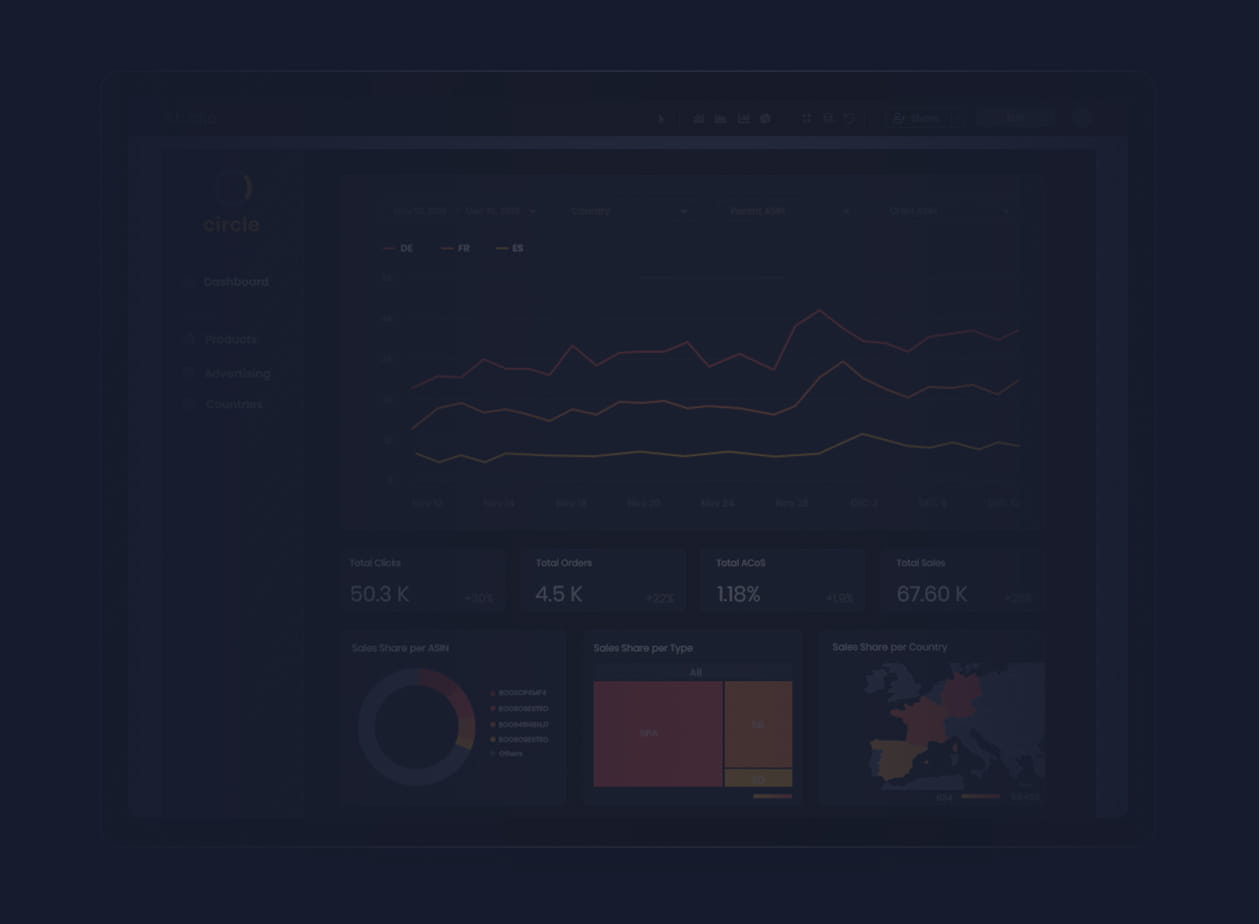 Create your own dashboard.
Request now